Bio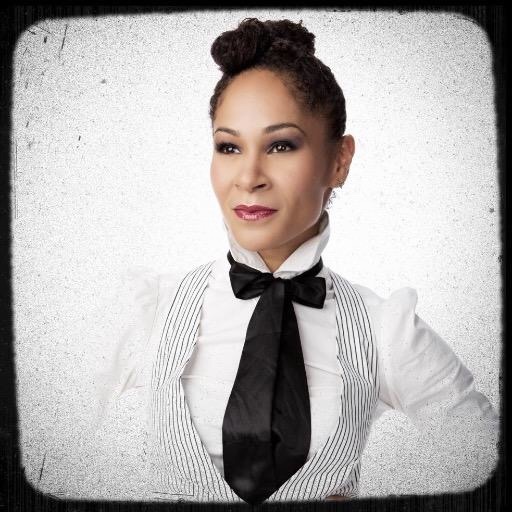 One of The New York Times' "Biggest Breakout Stars of 2019", Ayodele Casel, "a tap dancer of fine-grained musicianship" (The New Yorker), has been named a 2019-2020 fellow at the Radcliffe Institute for Advanced Study at Harvard University where she will be writing her next theatrical work. Ayodele recently collaborated with legendary latin jazz composer Arturo O'Farrill premiering a show at The Joyce Theater to sold out audiences and "making a triumphant debut as a leader there" (The New York Times) in September of 2019.

The 2017 recipient of the "Hoofer Award" and 2018-2019 Artist in Residence at Harvard University, Ayodele is a native New Yorker and began her professional training at New York University's Tisch School of the Arts. She is also a graduate of The William Esper Studio in NYC, having studied directly with the masterful William Esper.

Ayodele premiered her one-woman show "While I Have The Floor" at the Spoleto Arts Festival to rave reviews. Her work is rooted in the expression of identity, culture, language, and communication. A frequent New York City Center collaborator, she was selected to create an interactive performance engaging NYC communities for their inaugural "On The Move" 5 borough tour. Ayodele also served as choreographer for Carole King and Maurice Sendak's musical "Really Rosie" for its Encores! Off Center under the direction of Leigh Silverman, a soloist for Jeanine Tesori's "Jamboree", a soloist at Fall For Dance, and a soloist for "¡Adelante Cuba!" as part of Latin Jazz great Arturo O'Farrill's Afro Latin Jazz Orchestra.

Hailed by the legendary Gregory Hines as "one of the top young tap dancers in the world," and by The New York Times as "A tap dancer of unquestionable radiance", Casel has steadfastly become an internationally sought after artist and powerful voice for the art form.

MORE...

Ms. Casel's television and film credits include "Third Watch", "Law and Order", "The Jamie Foxx Show", "Bojangles", "Savion Glover's Nu York". Ayodele originated the role of Yvonne in Nelsan Ellis' heart-wrenching play "UGLy" to great reviews at NYC's Fringe Festival and Santa Monica Playhouse. She also originated the role of "The Doll" in Derick Grant's "Imagine Tap!" which premiered at The Harris Theater in Chicago. Ayodele served on the Artist Board for New York City Center's Encores! under the artistic direction of Tony Award winner Jeanine Tesori.

She has earned commissions from Aaron Davis Hall/Harlem Stage and the Apollo's Salon Series, where she presented "Diary of a Tap Dancer". She was also selected by acclaimed composer Rob Kapilow to collaborate on a Tap dance concerto which premiered at Lincoln Center for the Performing Arts. Ayodele co- choreographed "Tap Into Peace"; a show with the incredible music of Stevie Wonder as its inspiration and soundtrack. The show has been presented at New York City Center's Fall for Dance and PlayhouseSquare in Cleveland.

Ayodele has also performed at The White House, Carnegie Hall, Radio City Music Hall, Madison Square Garden, and Off- Broadway in Savion Glover's Downtown: Live Communication. Ms. Casel co-choreographed and was featured in the PBS "Rodgers and Hart Story: Thou Swell, Thou Witty". She has been creating and presenting her own works since 1999 in venues that include The Apollo, New York City Center, Aaron Davis Hall/The Gatehouse, The Lisner Auditorium, Lincoln Center "Out of Doors", Symphony Space, Joyce SoHo, Dance Theater Workshop, The Triad Theater and Joe's Pub at The Public Theater.

Ms. Casel has appeared on the cover of Dance Spirit, American Theater Magazine, The Village Voice and has been featured in many other magazine articles. She has worked and performed with the greatest tap dancers and companies including Gregory Hines, Jazz Tap Ensemble, American Tap Dance Orchestra and Savion Glover as the only woman in his company N.Y.O.T.s. (Not Your Ordinary Tappers). Her work has been presented nationally and internationally, and she continues striving to make Tap Dancing a relevant presence in the arts.

Ayodele, also a Capezio Athlete, is the Director of Grad Programs at A BroaderWay Foundation where she mentors young women in NYC. She is also the co-director of Original Tap House and Operation: Tap.


Fun facts


I was born in The Bronx.

I'm a super proud New Yorker.

I speak, read, and write Spanish fluently.

I attended the 4th through 9th grades in Puerto Rico.

I love key lime pie and Butter cake from CPK.

In high school I was OBSESSED with old movies.

Ingrid Bergman was my favorite actress.

I wanted to be like Ginger Rogers.

Pedro Pascal and I performed scenes from "Fearless" while attending NYU for our acting scene assignments.

Eugene Byrd and I were partners in crime.

We're all still friends till this day.

I took my first TAP class my sophomore year in college...at The Lee Strasberg Theater Institute.

I have an obsessive personality. It's how I work and accomplish A LOT.

I saw Rent and Aida more times than I care to admit.

Hamilton is genius!

Gregory Hines was the best mentor I've ever had. His legacy inspires me.

I am obsessed with Canon photography products. I also have been a professional photographer.

I teach. Often. And I am thankful for the opportunity.

I believe it's important to be a good person.

I am an artist.

I believe we can make ANYTHING happen and create the life we want. I've done it and continue to.